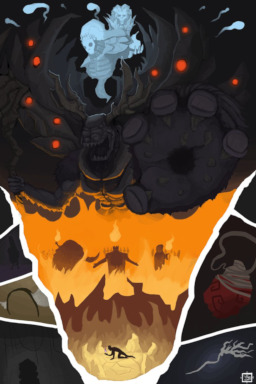 This story is a sequel to Kurai the Forsaken
---
Seven years have gone by since the defeat of the First of the Dead, Gravelord Nito. Observing the dreams of the co-ruler's subjects, Luna comes by an odd door leading to a dream where she discovers something that gives her doubts on the events that transpired. Had it all been a fabrication? Or has a new hero emerged from the world of Lordran and settled in Equestria?
This is a Dark Souls crossover with MLP: FiM, before the whole Tirek incident. Most of the lore will be explained in this fic, but the basics you will simply find anywhere. For an in depth analysis of Dark Souls, watch this guy. VaatiVidya
Cover art made by the exceptionally talented chuylol14. Check him out if you get the chance.
Chapters (9)