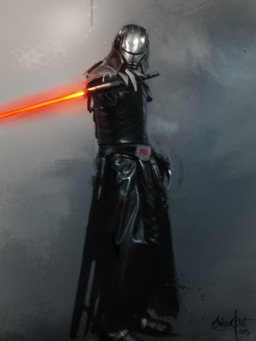 Source
UNDER NEW MANAGEMENT. ADOPTED FROM THE GRIMM REAPER.
Twilight Sparkle, magical student extraordinaire turned Alicorn Princess looks up into Luna's night sky every night, wondering if there is more to life than what she knows on Equis. Silently, she wishes for an answer to her burning desires. And the universe answers in the form of a Sith Lord.
Darth Sidious believed Starkiller to be a broken shadow of his former self after he betrayed both his master and his allies alike. But Little does he know that, like Vader, the cybernetics infused with Starkiller didn't extinguish the flames of desire and purpose in him. All along, Starkiller has been biding his time, waiting for the right moment to strike against the Empire from within, and take it for himself. Now after finding himself in a strange new world untouched by the Empire or the Preluding Clone Wars, he has discovered a race that, with the proper training, is fully capable of fighting against the Empire, or at least the Emperor himself.
Contains TwiLuna. Other pairings to be determined.
Chapters (3)