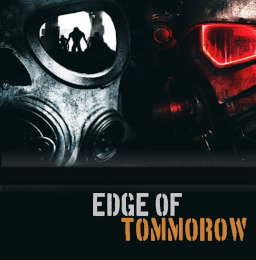 In worlds ravaged, be it by war, natural disasters or extraterrestrial causes and left with no discernible future, there is always those insane enough to differentiate themselves from the shattered populace of their kind, often taking up arms against the unknown.
Kazimir Omelchuk, one of the most experienced Sparta Order stalkers in D6, is one of them.
Rita Vratsaki, a veteran Ranger whose history makes her one of the scarred survivors of the Mojave, is also one.
When these two are transported to a wasteland that only offers more nightmarish dangers and maddening sights, they will find that the fight for home and the future of three worlds, with the aid of unintentional and unexpected allies, has begun.
(No spoilers here, until I get to it)
Chapters (1)