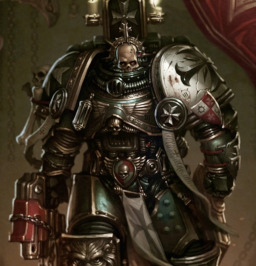 The Adeptus Astartes, great defenders of mankind. Unless they're just some guy who's been thrust into being one due to the whims of fate and some sort of extra-dimensional being. Especially so when that guy is weird, possibly likes classical literature a bit too much, and might be a little insane.
A displaced story and my first story that I've shared anywhere, so please be gentle with your scathing comments.
Warhammer 40k/MLP crossover. all copyrights to their respective owners, Games Workshop and Hasbro.
Chapters (12)