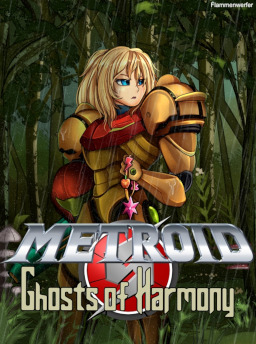 Source
After Planet Aether has been brought to peace and stabilized, Samus Aran doesn't get much rest when she's sent to reconnoiter a nameless planet on the edge of Galactic Federation space. Ostensibly, she was supposed to determine the size of a Space Pirate operation that was mining Phazon on this planet... and mark the place for a quick strike by Federation forces if it came down to it.
But when things become much more complicated beyond what her mission brief had stated, she may find that her fate and those of some unlikely allies may be intertwined. The battle that rages on the ground in a fight for survival and duty may have Samus questioning herself when a new front in an undeclared, nameless war is opened... in her mind.
---
---
-This is in no way related to Metroid Equis. No required reading, no relation, nothing. Pretend it does not exist.
-Takes place between Metroid Prime 2 and Metroid Prime 3. Metroid Timeline can be found here.
-Art by Pridark, sourced to her DA. Full picture is there.
-Story assumes very basic knowledge of Metroid universe, but I'll be doing my damndest to make this as accessible as possible.
Chapters (15)