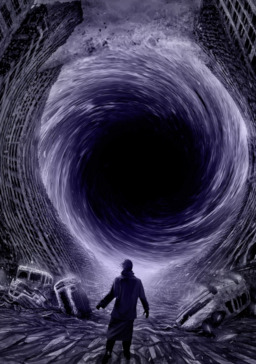 Source
||ON HIATUS||
The Multiverse. An immense and diverse place, home to countless Planes of existence, each a universe all their own. One organization tries its hardest to keep these Planes in line, and govern the nigh infinite souls that occupy them. But even with a galaxy's worth of agents and the power of the Prime Material Plane at their disposal, something occasionally slips their radar.
Sam is one of those things. An unassuming, twenty-something who one day finds himself stranded in another world. Luckily for him, the inhabitants of Equestria take friendship very seriously. The Elements of Harmony take it upon themselves to befriend and welcome him to Equestria. It certainly doesn't hurt that he's the first and only human ever seen on their planet.
However, all good things must come to an end. Equestria finds itself under attack, both by unknown creatures and beings similar to the country's newest inhabitant. Sam and the Elements must find a way to beat them back, but first they need to figure out who in the Nine Hells this new enemy is.
---
So begins my first HiE, let alone my first story to be published here. I hope it will be my longest piece to date (even if I never submitted most of my others). I have a long way to go before I can be a professional writer, but that's what this is all about, isn't it? Exercising our writing muscles in a place where some may find enjoyment in our attempts to improve ourselves. So please, lay into me. Tell me what I'm doing wrong, I implore you. It is the only way I will grow as a writer. And, if I can set aside my stubborn pride long enough to learn something, perhaps I will do just that.

Early chapters proofread by the wonderful McStuffins.
Chapters (14)