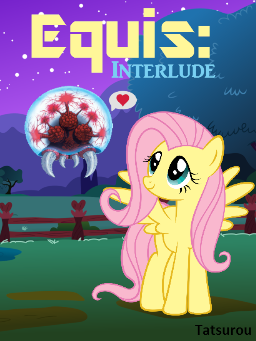 An interlude between Flammenwerfer's fics Metroid: Equis and its sequel, Metroid Equis II: Duality.
---
The war is over. Equis has survived the dual threats of Phazon and Space Pirate invasion. A new era of peace and prosperity covers the planet, as new trade routes between Equis and the Federation - centered in the country of Equestria - bring new technology and wealth to the nation, and the world.
But these thoughts are far from Fluttershy's mind. Her thoughts are focused on her friends - especially Samus, far distant from the world - her daily life, and her animals.
In particular, a new one... One she's never seen before. But she calls Fluttershy Mama, so of course she'll care for the little flying jellyfish, whatever she is.
What could go wrong?
---
Edit: It isn't required to read Metroid: Equis to enjoy this story...but it's highly recommended to read it anyway. It's a really good story.
Chapters (10)