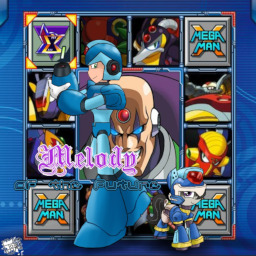 Source
This story is a sequel to Wily's Wittle Wub
---
21XX...
A dark period in the world's history. With the rise of Reploids, society was thought to enter a new golden age...until the rise of the Mavericks. Driven mad by viral infection - or simple greed and rage - these Reploids become a drastic threat to the world peace...and the conflict between them and the Maverick Hunters would tear the world apart.
However, a shining light of hope remains in Dr. Light's final creation...Megaman X. With his adopted pony daughter at his side, he shall-
Wait, what was that last part?
----
Part of the PWNY-verse.
Edit: Now with cover art by sanyo21!
Chapters (148)