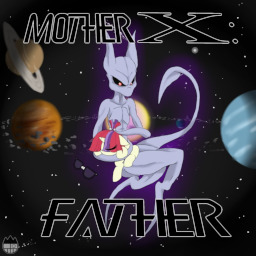 Source
Adventure
Comedy
Crossover
Drama
Human
Sci-Fi
---
He was an alien raised by humans, torn between two worlds and belonging to neither. His efforts thwarted, he found himself descending into madness, destined to be consumed by the nightmare he was becoming.
She was a loner, withdrawn and anti-social. When one whose regard she valued above all others turned away, she sank into darkness and despair. The madness waited.
The madness drove him to decide that if the world could not accept his enlightenment, it would suffer his madness.
The madness drove her to decide that if the world had no place for her, then it could do without her.
Sometimes, it takes another broken soul to help put your pieces back together.
Edit: Cover art by Sanyo21, commissioned by Level Dasher