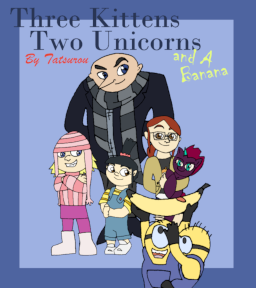 Source
After the invasion of Canterlot, Tempest Shadow - also know as Fizzlepop Berrytwist - struggled to make a place for herself in Equestria among the ponies she once conquered. Unfortunately, it seemed not everyone could be as forgiving as the Princess of Friendship, and she found it somewhat difficult. She found herself wishing for a second chance at a first impression.
She really should have checked who was listening first.
Worlds and years away, can she manage to grow into a different pony and try to make it home? And what will this wish cost her?
-----
Dedicated to mastermenthe for fixing my computer problems and getting me back online to write again.
Cover art by the amazing ProfessorCatPro
Chapters (19)