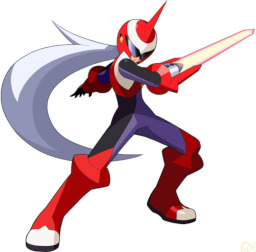 Inspired by When The Bass Drops.
---
[Displaced Story]
I don't know what happened, all I know is that I wound up dead somehow and ended up as ProtoMan.EXE with my ProtoMan Advanced PET in a strange, new world called Equestria, and despite the cheery name, it was anything but. The "ponies" as they were called were at war with a tyrant king named Sombra, who was the self-proclaimed ruler of the Crystal Empire, and made all the "crystal ponies" his slaves and part of his army. I knew I couldn't stand around and let this happen, so I chose to enter the fray to fight the good fight.
---
Takes place during the Crystal War timeline of the Season 5 finale.
Chapters (1)