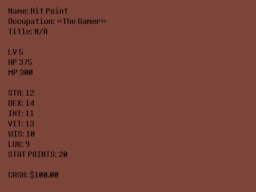 Written in the spirit of my birthday.
---
Hit Point, high school student, video game enthusiast, and all-around normal guy...until, of course, he became «The Gamer». Somehow, his life had become too much like an RPG video game; everyday tasks becoming quests, normal capabilities turning into skills with levels, and grinding said skills to make them stronger. Not only that, but his life is on the line almost every day now, from fighting monsters in Instant Dungeons to facing powerful foes, all while trying to maintain his normal, teenage life.
Never a dull moment in this town of Canterlot...
---
Takes place just before the first Equestria Girls movie.
Chapters (7)