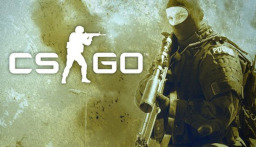 The plight of the endless CT-T war has arrived in Equestria! Observe the Equestrians as they watch the CTs and Ts duke it out and see endless humans die and come back to life, all while watching their beloved buildings and monuments be possibly destroyed every match for 10 rounds!
This story brought to you by Valve, Gaben, My Little Pony, Hasbro, the letter 'T', and Counter-Strike: Global Offensive.
Negative six-star rating and never featured on Equestria Daily!
Chapters (7)