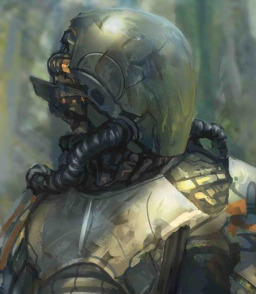 The Arcturus Fleet under the command of a newly promoted General Carter is stranded with elements of the Atlantis Expedition in another reality when they escape narrowly from a Wraith ambush. The fleet of Arcturus now searches for a means to return to their own reality, but while they do so, they discover a world where magic and talking creatures similar to ponies exist.
With the magic of friendship, can first contact be achieved?
PS: I have decided to go with anthro, please review and tell me if I should go to normal pony based fic.
Also credit to the artist for the cover is jonathanp45 on Deviantart.
Chapters (1)