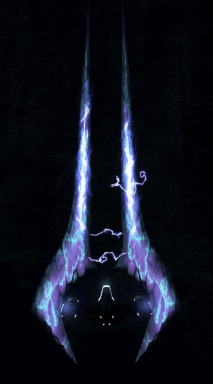 Source
The Sangheili are a saurian species of fierce, proud, strong, agile, intelligent warriors and skilled combat tacticians. They are named after their home planet, Sanghelios, and are known to Humans as Elites, due to their adeptness and skill in combat. The Sangheili formed the military backbone of the Covenant for almost the entirety of its existence, they fear very little, and take great pride in an ancient, honor-laden code.
However, this group of Spec Ops Elites, Grunt, and Kig-Yar have crashed landed in Equestria by way of a slipspace drive being detonated in the middle of the ship they were heading to, the 'Glory Upon Salvation'.
Now they have to find a way off the planet and back into space so they can continue their journey to the Blessed Path... by dropping hot plasma on human worlds.
But will they want to, when something they revere tells them otherwise?
Recently tagged as Teen for implied violence, and (maybe) minor gore in future chapters.
Chapters (10)