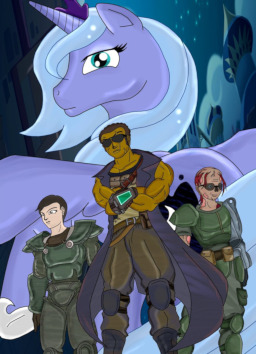 Source
The sequel to Wayward Courier. Read that first, or you'll get lost.
Two months after his first visit to Equestria, Thomas has returned. And this time, he's not alone!
Now the ponies have to deal with not only him, but a depressed snarky ex-Scribe and a Brotherhood Ghoul with her own list of incredible achievements and emotional baggage.
However, things aren't well in Equestria, as they quickly find out...
All major details relating to Season 3 are non-canon to this fic.
Chapters (39)