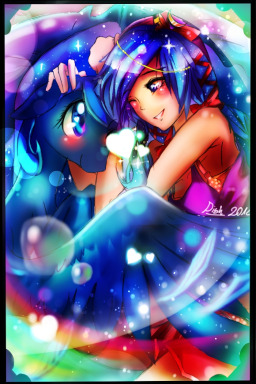 Source
After some pressure from her sister, Princess Luna decides to join up for a dating website in order to meet a nice pony and settle down. Who she finds, however, has more in common with her than you would think.
Teen for sexual themes and a bit of adult humour.
Contains a large portion of ridiculousness and shenanigans. Caution is advised.
Artwork by the wonderfully talented dishwasher1910 on DeviantArt.
===
If you like this story and would like to support me, click here: Tip Jar!
Chapters (15)