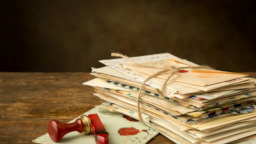 After taking the throne, Twilight had a lot of things to do - a transition that had never happened before was bound to be fraught with a thousand unexpected complications.
As part of the transition, Twilight finds herself going through Princess Celestia's old personal papers, finding secret after clue after instruction long forgotten about. And among those papers, Twilight finds a letter.
A letter addressed to My Faithful Student, Twilight Sparkle.
A letter never sent.
---
Special thanks to RanOutOfIdeas and SymphonicSync for proofreading!
Featured 4/13/2021 to 4/18/2021!
Reviewed by Mike Cartoon Pony and rated as Really Good!
And by Loganberry in the blog Louder Yay!, earning a three out of five stars rating!
Now with an audio reading by StraightToThePointStudio!
Chapters (1)