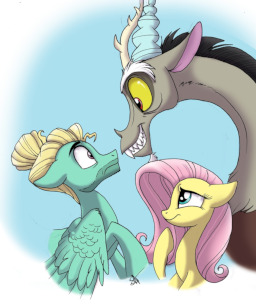 Source
Since his release and redemption, Discord has gotten to know Fluttershy's friends very well but he's never done the same with her family. As they're important to her (and she's important to him), the Lord of Chaos takes it upon himself to make the introductions.
Unfortunately, he decides that the best place to start is with her brother, Zephyr Breeze.
---
Created for the May Pairings contest
Featured 5/28/2020 - 5/31/2020!
Reviewed by PresentPerfect with a rating of Highly Recommended!
Chapters (1)