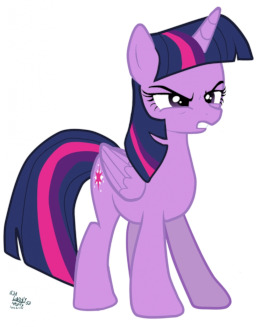 Source
Luna, Mistress of the Night.
Cadance, Princess of Love.
Celestia, the Lightbringer.
Twilight Sparkle, Princess of Friendship.
Of the Four Princesses, Twilight is the one that ponies know has it easy. Chosen by Celestia, hero several times over, surrounded by friends that would accompany her to the the bitter end. Being a princess was just the cherry on top, right?
Twilight doesn't see it that way.
---
The third story in the Four Princesses, Four Demons series, following up Cadance the Unbroken and Celestia the Indomitable.
Reading the other stories is encouraged, but not required.
---
Featured from 2-12-2021 to 2-14-2021, peaking at #1. Thanks, everypony!
Chapters (1)