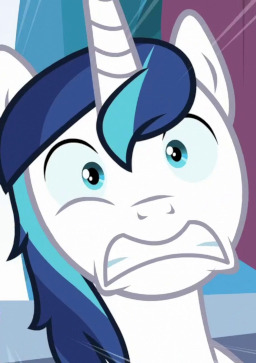 Shining Armor goes to sleep one night and wakes up in the future, having been resurrected by his wife Princess Cadance for the fourth time. All of his memories of the past century are missing, and his kingdom is nearly unrecognizable.
As Shining struggles to make sense of the new world around him, he begins to suspect there's more to the story he isn't being told...
Written for The Writeoff Association's "All the Time in the World" contest.
Chapters (1)