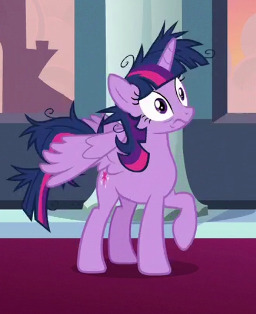 Twilight is on the cusp of leading Equestria for a year. It's been an easy year with no major difficulties. No wars. No natural disasters. No villains.
At least until a villain from the far, far future appears in Twilight's throne room. She's escaping defeat at Twilight's hooves, with one thought in mind: she won't be stopped if Twilight doesn't exist in the future. And here's Twilight's past self, right in front of her. Easy.
Unfortunately, she's not the only villain with this idea.
Chapters (1)