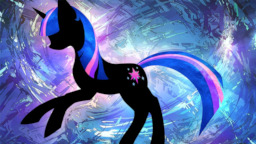 Source
This story is a sequel to Twilight Becomes a Bug Exterminator
---
The Crystal Empire has returned.
But that's not the only thing that's back.
The tyrant of the Crystal Empire, King Sombra, is back, and he wants to reclaim the Crystal Ponies as his slaves. Twilight will not allow that to happen, and she prepares to face him.
Except, she has a plan up her metaphorical sleeve. An explosive one.
---
Set in "The Return of the Crystal Empire; Part Two". Not to be taken seriously.
Now with a reading from StraightToThePoint Studio!
If you want to chat to me, we have a discord server here!
Chapters (1)