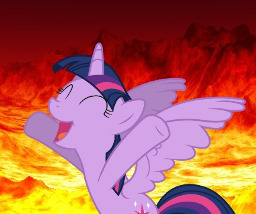 Suddenly finding herself in hell, Twilight is presented with one fact: for the rest of eternity, she's stuck in a library holding every book possible. She's expected to organize them and is allowed to read them.
What makes this hell, again?
---
Now has a Spanish translation by SPANIARD KIWI.
Chapters (1)