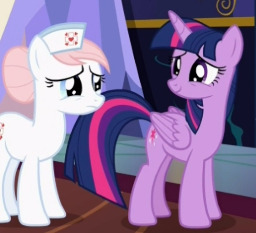 Twilight Sparkle goes in for her first physical after ascending to an alicorn.
Nurse Redheart was not prepared for this by any stretch of the imagination.
Written for FanOfMostEverything as part of my 100 Followers 'contest'.
Featured on 12/21/2017 while I was sleeping!. APPARENTLY, I STRUCK GOLD WITH THIS ONE. Woo! Thank you all!
-GM, master of contestants.
Chapters (1)