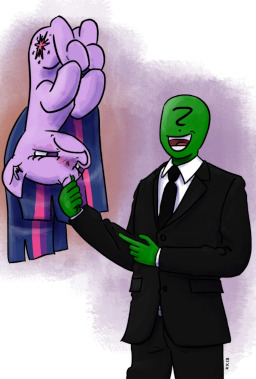 Source
You are Anon, iconic figure of Equestria. One day while hanging out in the fields you are struk by lightning, but instead of dying you develop an amazing power: The Force Telekineses!
But at what cost did you receive these powers?
A story that was actually edited and proofread by a couple people.
Huge thanks to Mist_Chaser (and my friend James who doesn't have a profile) for help proofreading and editing!
Mist_Chaser's Profile
"James"
Chapters (1)