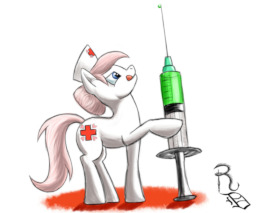 Source
It's flu season and everypony in town has to get a flu shot. Unfortunately for Nurse Redheart, sometimes the most macho ponies are the most afraid of needles. How on Equestria is she going to trick Dash into getting her shot?
Story prompt/Requested by: Abcron
Edited by: Selbi
Part of my one-shot week.
Chapters (1)