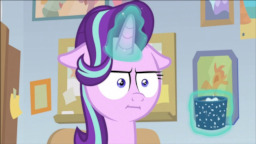 "'Colts will be Colts' is not a sentiment that applies here at my Friendship School!
Times have changed. Kids or not, everyone, students of friendship included, have to answer for these sorts of disrespectful displays. Now, all of you, down to Counselor Glimmer's office, immediately! I'm going to have a long chat with her about what to do with you all!"
EDIT: Featured #2 same day, 3/21/19! Thanks!
EDIT: #1 same day! YEET- thanks all!
EDIT: Now with an AUDIO READING by Skijarama!
Chapters (1)