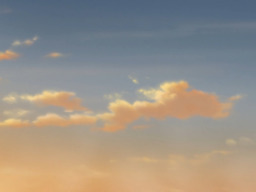 It's finally here: summer vacation. The girls celebrate by gathering all their friends (-ish) and piling into a bunch of cars to drive down to Miami Beach for what is hopefully an amazing weekend. Unfortunately, they have to get there. Which involves five cars, eighteen teenage girls, and thirteen hundred miles.
One car, in fact, the very last car, is a hodgepodge of stragglers: Adagio Dazzle, not wanting to spend eight hours a day in a car with her sisters; Sugarcoat, by virtue of being late to the party; Trixie Lulamoon, the tagalong; Maud Pie, who just wanted to spend time with her friend Trixie; and Sunset Shimmer, the unfortunately generous soul who decided to drive them all.
Here's hoping her generosity lasts longer than that cliff edge does.
Chapters (13)