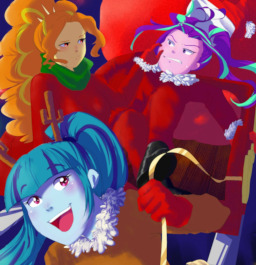 Source
It's that time of year! That time where the magic of Christmas has mostly fled and all that's left is the short, but grueling crawl towards the new year!
But wait! Aria wants to share the joy of post-Christmas, pre-New Years with everyone! Whether they want to or not!
Pretty much inspired by the art of thegreatcat14 and NekoJackun. Cover by AmazingPuffhair.
Thanks to
Tired Old Man ,
Nova Quill/ Firimil , and
Steel Resolve for their edits and suggestions!
Chapters (2)