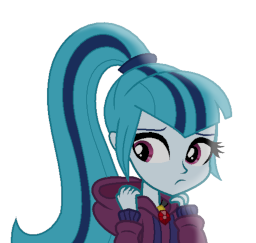 Sunset Shimmer needs some champagne, and ends up taking in an air-headed housemate and prospectively reform-able Siren. An uncertain friendship is formed as Sunset struggles to educate Sonata on how forming emotional ties with other humans works, and takes the former siren under her care in an attempt to change her for the better as the siren herself wrestles new vices and old hatreds.
Set in the EQG universe, right after Rainbow Rocks, before Friendship Games.
Rated Teen for alcohol use.
(Additional Tag - Sad)
Leave a like or comment if you liked this or wish to provide criticism - much appreciated!
Chapters (11)