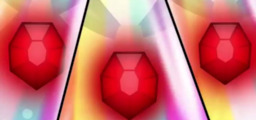 This story is a sequel to A Dazzling Reformation
---
So much has happened during Spring Break. Sunset Shimmer found The Dazzlings living under a bridge, people found love, and The Dazzlings decided to become reformed. At first, they weren't going to go back to school.
But time has changed, and so have they. The Rainbooms and The Dazzlings came up with a plan to prove to the school that the three ex-sirens have changed, and they are determined to make it work. Sounds simple, right?
But what about Sonata's little problem...
Author's Note: If you notice any mistakes, please let me know and I will fix them as soon as possible. Also, if you want to see anything happen in this story, please let me know and Lightning Bolt and I will consider it.
Co-Author: Lightning Bolt
Editor: Cloudfilly
Backup Editor: Sunatta
Chapters (7)