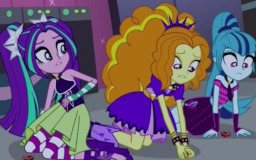 For the Rainbooms, the Battle of the Bands was a day of triumph. They'd stopped a trio of evil sirens, saved the school again, and helped their newest friend regain the trust of Canterlot High.
For the Dazzlings, though, it was far from a day of triumph. It was a day of shattered dreams, of weakness and the beginning of hunger.
These are their stories.
Chapters (4)