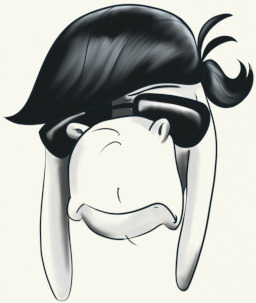 The bitter rivalry between Hiesenbridle and El Burro comes to a head in this spastic, many-holds-barred, showdown between the legendary chemists. Meanwhile, can love bloom even on the playing field? If these men's partners survive, maybe we'll find out.
Was originally just a side story to Not Another Anon-a-Miss fic (Being caught up with that fic is not strictly necessary for the enjoyment of this one), but more is already being cooked up to be served in small, conveniently sized baggies!
Special thanks to
Nova Quill/Firimill for her edits, suggestion, and Pinkie's song in chapter one, and a bunch of ideas already and probably more to come! Also thanks to Tired Old Man for his edits!
Chapters (1)