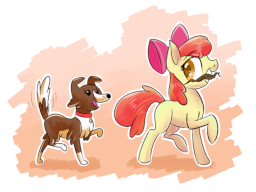 Source
Apple is a funny word, one that Winona doesn't quite understand.
Her family uses it to refer to food, to trees, to themselves and to each other. It's all very inconsistent.
But whether she understands it or not, she'll always be there for the pony she knows as Little Apple.
Chapters (1)