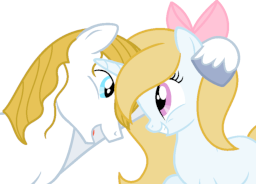 A young girl, having been robbed of her childhood and very life by illness finds herself given a second chance in a strange world and with an even stranger body. With a new life, family, and even a brother, she tries to cope with the bizarre world she's found herself in while also trying to embrace her role and become worthy of the gift she has been given.
Being a princess can be hard however, even if it's only an honorary title, especially when you're the twin sister of Prince Blueblood.
---
Warning, very slow burn.
Chapters (37)