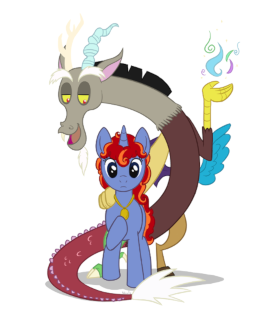 My name is Rachel. Or at least it was. A bad decision brought me to the brink of death. I was "rescued" from that fate by some self-appointed "Spirit of Chaos." Or maybe he really was the devil, I don't know. He promised me a second chance but didn't tell me it would be in the body of a cutesy pony in a world which makes no sense. Worse, I think I've been set up, and something bigger is going on ...
(Rated teen for language and non-gory violence)
Cover art by the talented NoviceCreedArt on tumblr. Link to original work.
Chapters (58)