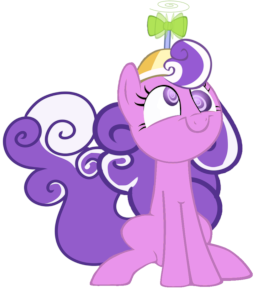 Cover art from HERE
Edit 14/3/2019: Had to remove the Drama tag because I wasn't allowed to save edits to the description due to too many tags due to the new rules.
I was enjoying a quiet day at work, when I suddenly find myself in what I can only describe as what a person high on drugs would see, before a blinding rainbow light slams into me and knocks me unconscious.
Upon awakening, I find something very off, not only about my surroundings, but myself. For one, I seem to have become a small horse and a female one at that.
I also seem to be in a forest of some kind. Hang on. Is this the Everfree?
Oh, great. What do i do now?
Well, having powers on par with a Chaos Lord certainly might come in handy. Let's see what i can do with them, shall we?
Sex tag for sexual references and teen for teen reasons, plus a lot crass swearing.
And, just be warned, that random tag is serious. Random shit will happen in this fic, so be wary of that when entering and DO NOT expect anything to just be normal at any point.
In Popular Stories 31/12/2015. What a way to end the year!
Featured 24/7/2016. Okay. Honest to God did not see that coming.
Featured again 31/7/2016. Wait. What?
Featured 5/8/2016. Someone's pulling my leg here, right?
Featured again 26/8/2016. No. Wait. WHAT?
Despite everything, got Featured 16/2/2017. Just hope the next update does this justice
In Featured 2/07/2017. Um... How? Don't get me wrong, I'm glad, but... how?!
Seriously? Featured 23/7/2017?
Featured 28?7/2017. .... Um, HOW?
Featured 4/8/2017. Wait, HOW?
Chapters (61)