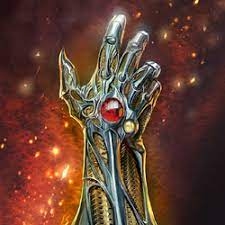 Source
A user called Anon-A-Miss begins to spills the secrets of Canterlot High School, causing chaos amongst the school. To hide their identity, the user frames Sunset Shimmer and makes her an outcast of Canterlot High School. Sunset Shimmer now fights to reveal the truth and clear her name before the entire school.
However, through her search, she discovers a more nefarious supernatural plot under the surface. As she is dragged into the supernatural world, she is bound to an artifact called with Witchblade, an sentient object that grants great power, in all of its glory, and all its horror.
Sunset now fights not only to discover the truth behind Anon-A-Miss, but for her loved ones against Demons, Cyborgs, ancient assassins and crusaders. Though the world seems to be closing in around her, Sunset is determined to go down fighting. For she now wields the Witchblade, and all those who seek harm to her loved ones, will cower before her.
Heads will roll, for even when the night is darkest, Sunset Shimmer will fight till the bitter end. Will she have the strength to fight off the forces of evil? Or will she be consumed by them.
---
Inspired by Michael_Ravencroft Witchblade story. Read it, it's really good and solid story, but it is rated Mature.
The title is "The Witchblade EqG: Mystery Murder Files
I hope to do the characters, and the source material justice. I take inspiration from much of Michael Ravencrofts story while also incorporating parts of the comic into it.
I have read as much of the witchblade comic as I could.
This is my first fimfic story, and my second attempt at a fanfic. I hope you enjoy :)
Chapters (5)