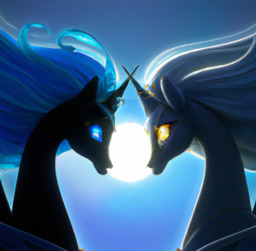 This story is a sequel to Looking Glass
---
Page is stuck. He never wanted to be a Prince. But he can't just... stop. Ponies are depending on him now and he's feeling the pressure.
Being a Prince isn't all that it's cracked up to be. It's all work and so much responsibility. Ponies plot against you constantly. Luckily, sometimes it's for your own good.
Other times... not.
Big thanks to Arratra for betaing this one.
Chapters (56)