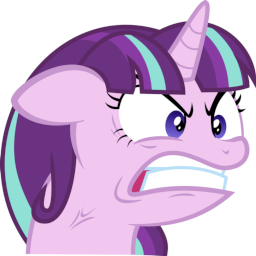 Source
The day after she swears off her petty, villainous ways, Starlight Glimmer is finally ready for her very first friendship lesson! To mark this grand occasion, Twilight decides a walk through town is in order to let her new student make some friends the right way.
It turns out that Starlight Glimmer is exceedingly bad at making friends the right way.
---
---
Many thanks to Syeekoh and Kamikakushi for taking a big one and prereading this for me.
Chapters (1)