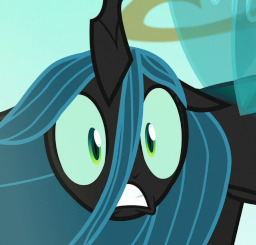 Desperate for dates on Hearts and Hooves Day, Twilight Sparkle created a spell that would make others ask her to be their date. She's too shy to make a move herself.
But a mistake made the spell go wrong. The one who would get the action Twilight longed for was one that did not want love in this way. Even if she once thought that she would never get enough love!
Entry for the "No Author left unnoticed" Holiday Competition, with Heart and Hooves day being chosen as the holiday to make the story about, obviously.
Last, but not last, special thanks to flutterJackdash for editing this story. The edits came a day after the story was submitted, so the errors I missed when editing it are fixed now.
Chapters (4)