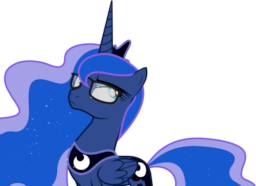 Source
Hear ye, hear ye, ponies of Equestria! Our benevolent Princess Luna hath taken it upon Herself to begin a column, in which She shall administer Her wisdom to anypony who so desires it!
Behold, the origin of the questions: Here and here.
All art used in this work was found at Royal-Exo's deviantart page—Luna suggests you check it out.
Chapters (2)