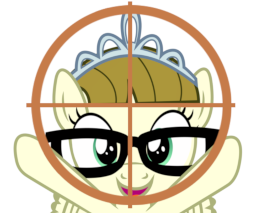 Source
Their eyes met across a crowded park. Okay, they didn't, but still. She was everything Scootaloo wasn't: She flew, constantly. Her cutie mark stood proud on her flanks. She dictated the actions of the Bearers of the Elements.
She had to be stopped.
Foes will act as one. Plots will be hatched. Colts will be embarrassed. All to put an end to the foulest, most sinister force Ponyville has ever seen:
Rated teen for unintentionally suggestive dialogue and allusions to violence, just to be on the safe side.
Chapters (1)