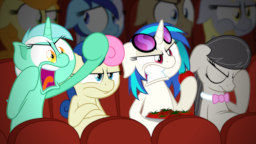 Source
When Carrot Top discovers that her coltfriend is cheating on her, her first reaction is to kick him to next Monday. The fact that at the moment her coltfriend is attending Blueblood's birthday party doesn't seem to convince her otherwise.
The good news, her friends are all there to get her out of trouble.
The bad news, her friends are all a bunch of sociopaths.
---
Proofreading by:
• The-baas
• Rainshine
• Selbi (Chapter 2 onwards)
• Neko Majin C
Chapters (10)