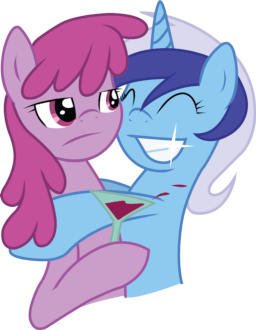 Source
Side story to Long Story Short, Things Went Down. No need to read that, though!
---
Beer tastes bad, Whiskey is just horrible, and Colgate does not like drinking.
This is the story of how Colgate met Berry Punch for the first time, and how she saw a bartender who was clearly a ninja.
---
Proofread by:
Chapters (1)