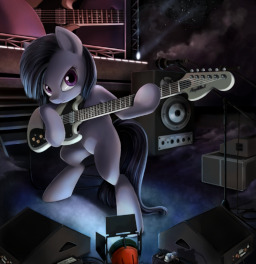 Source
Inkie Pie was, without any kind of doubt, the most influential musician that ever lived. Born on a rock farm, her strange life would serve as both inspiration and cause for her songs.
This is her story.
---
Featured on Equestria Daily
---
Now with a fan sidestory! My True Body
---
Partially inspired by PonykillerX's art. The cover art was made by him.
---
Proofread by:
• Neko Majin C
• Octavia Harmony
---
To Selbi.
Chapters (11)