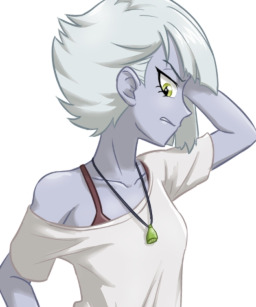 This story is a sequel to Sitting on a Rock
---
The Pie family always had strong bonds with one another. But, a past event continues to hang over some members of the family. They don't speak about it, preferring to let it be buried and forgotten, despite the drastic changes it brought about. For two of them, it brought about isolation. An isolation that Limestone prefers her family stay in.
Well, except for Pinkie. But she's...unique.
For Limestone, those events kindled the desire to keep her family safe from outsiders. Something a certain silver haired magician has started making difficult for her.
Old wounds will be reopened on all sides as Limestone tries to keep the past from repeating.
Edited and story bounced off of the illustrious Crowscrowcrow.
Order:
Stonewalled at the Spring Fling
Sitting on a Rock
The Quartz Quartete Quarrel
Cracks Along the Prism
Date-O-Lite
Maud's Boulder Holder
Chapters (2)