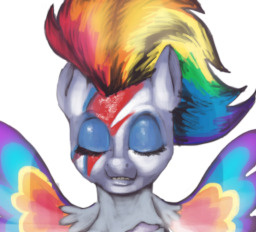 Source
Equestria receives its newest, and perhaps most honored guest. Pinkie is there to greet him as a new friend from the moment he opens his eyes. What will he think of this strange new world, where everything is so different?
My salute to the life and passing of David Bowie.
Listen to the narration by Fire Rain HERE!
Chapters (1)