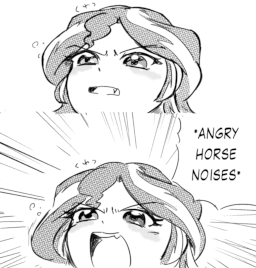 Source
Applejack asks Sunset if she ever misses an aspect of her home. Specifically, one aspect that can possibly be filled in a big way this side of the portal.
The following contains young adults talking in a frank manner. Reader discretion is advised, not recommended for those with a maturity level above twelve years of age. Parental guidance is not advised, they would not understand.
Thanks to Tired Old Man, Nova Quill/Firimil,
Steel Resolve, and Somber Star for their edits and suggestions.
Chapters (1)